Guinevere Beard
she / her / hers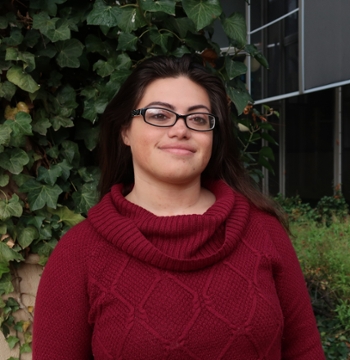 Senior Academic Advisor
Email/s
Location: Logan Hall (Bldg 34), North Lobby (waiting area for appointments)
Advising Philosophy
An academic advisor should strive to equip students with the information and resources they need to make the best decision for their unique situation in order to maximize their college experience. I believe the role of the advisor is critical and that each student comes to me as a unique individual with a variety of needs. I strive to be a person who will uplift, motivate, encourage, and celebrate students, while holding them accountable and providing a new perspective for them to consider. In order for any exchange to be productive, I also must ensure that the environment is open, inclusive, and inviting for students so they feel comfortable sharing information with me.
About Me
I was born and raised in the El Paso / Las Cruces area, and 
decided
 to
pursue
my higher education at UNM. I graduated UNM with a BA in Evolutionary Anthropology with a minor in Psychology. I have lived in Albuquerque for five years now and I still find little gems around the city that I never knew existed! I love academia and the university, so I hope to stay here for a long time!
Departments/Programs