Welcome to ASCAS!
In the Arts & Sciences Center for Academic Success (ASCAS), we serve current and prospective undergraduate students in the College of Arts & Sciences (A&S) at The University of New Mexico.
Maybe you're in the college exploration process. Maybe you're a few semesters away from graduation. Maybe you're ready to try college again after a break. Wherever you are on your educational path, we're here to help you make the most out of your time in A&S.
A&S is the academic heart of UNM with over 140 programs of study in humanities, social and behavioral sciences, natural sciences, and mathematics fields. Most academic disciplines have their home in A&S - everything from Africana Studies to Earth and Planetary Sciences to Signed Language Interpretation.
Where are we?
Our advisors have their offices in the departments of the students they serve, but ASCAS is our "hub" and you can always ask our center where to go for your individual needs.
Arts & Sciences Center for Academic Success (ASCAS)
University Advisement and Enrichment Center (Building 85)
Suite 135 (ground floor, behind the elevator)
map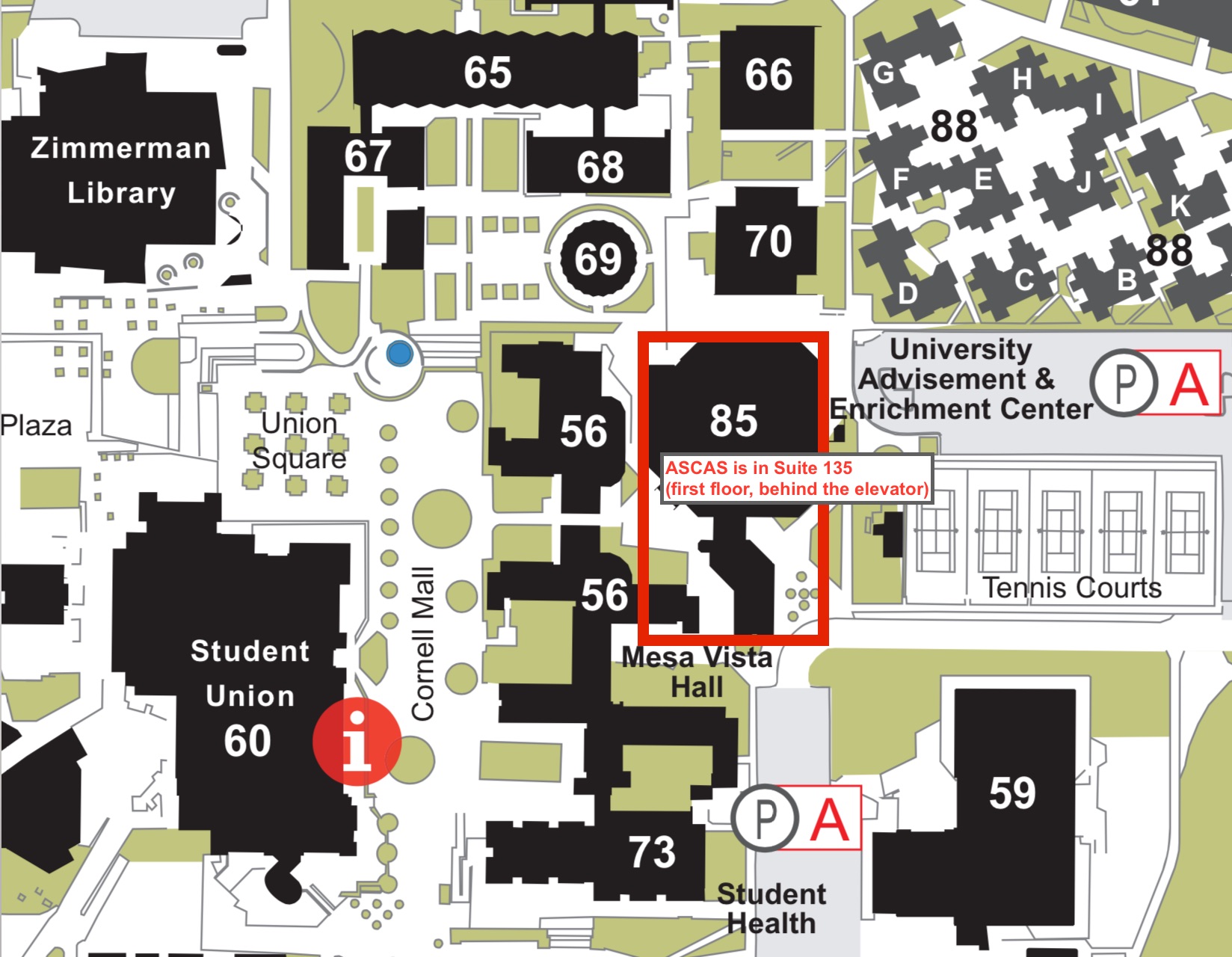 Monday - Friday
8 am - 5 pm