Staff & Administration
ASCAS includes over 20 Academic Advisors, housed within their departments for one-on-one interactions with students. We believe that the best place for a student to meet their advisor is in their department for easier access to faculty, relevant information, and special events.
Meet your advisors ⇒

We utilize our central ASCAS office for collaborative work, staff training and development, mandatory workshops, registration labs, and numerous specialized services. In our Center, we also assist students with general inquiries or urgent matters when their advisor is unavailable. If you are ever unsure where to go, please contact us!
Our Central Office staff consists of the Leadership team, administrative assistants, recruitment and retention specialists,  and work study student employees.
Leadership
[CURRENTLY VACANT]
Director  ♦ 
---
Academic Advisement
Joanna M. Camacho
Supervisor  ♦  Humanities & Interdisciplinary Studies
jmcamachoescobar@unm.edu
Pronouns: she / her / hers / ella
I believe academic advisors should meet students where they are; focus on their needs and goals to be successful at UNM and future career goals. I consider academic advisement centers as the anchors for student academic success in higher education institutions, especially for underrepresented students pursuing Arts and Sciences degrees. Academic advising is key to help you navigate UNM, we will show you the resources available to you and help you understand the requirements for your academic goals.

I earned a B.A. in Secondary Education of History from the University of Puerto Rico at Rio Piedras and M.A. in History and Ph.D. in Borderlands History from the University of Texas at El Paso. I taught U.S. and Latin American history in universities in Texas and Ohio, and found my passion for academic advising in the Rio Grande Valley of Texas. I'm from Puerto Rico, the "Island of Enchantment" (La Isla del Encanto), and I fell in love with the "Land of Enchantment."
---
Beth Elkin
Supervisor  ♦  (STEM) Natural & Physical Sciences, Mathematics
belkin@unm.edu
Pronouns: she / her / hers
As a first-generation college graduate from a rural community, I understand the challenges that many of our students face and understand that each academic plan needs to be accompanied by specific guidance tailored to the individual student. Advisors help students transition to college and guide students toward program completion by assisting students in identifying academic and career goals and creating plans for reaching those goals.

I am originally from Pennsylvania, attended college in New Hampshire, and moved to New Mexico in 2007. While in New Hampshire, I was worked at a high school where I taught US History, Geography and World Cultures and Research Methods, I also led group and individual tutorial sessions, and coached soccer and kayaking. I have a Master of Science in Academic Advising with a concentration in advising administration from Kansas State University and a Master of Arts in Liberal Studies with a concentration in cultural studies from Dartmouth College.
---
[CURRENTLY VACANT]
Supervisor  ♦  Social/Behavioral Sciences
---
Success Curriculum Development
Sarah Peceny
Education and Development Manager
speceny2@unm.edu
Pronouns: she / her / hers / ella

The University of New Mexico has played a significant role in my entire family's life. I received a BA in Latin American Studies and Spanish and later returned to complete my MA in Hispanic Linguistics. I spent time here as an undergraduate student teacher, a graduate teaching assistant, and finally as a Visiting Lecturer I and Assistant Program Coordinator of UNM's Spanish and Portuguese Department.

In Fall 2019, I moved over to the world of academic advisement and learned how indispensable advisors are in guiding students towards completing their degrees.  I am very excited to now occupy the role of Education and Development Manager in the Center so that I can merge my experience in teaching and in advisement to create classes that will help students learn the hidden curriculum of navigating a university system so that they can get the most our of their time here at UNM!
---
Operational Support
[CURRENTLY VACANT]
Administrative Assistant III
---
Recruitment and Retention
Cameron Langner
Supervisor, Student Success  ♦  Student Recruitment and Retention
clangner@unm.edu
Pronouns: she / her / hers


Advises: students with special circumstances (e.g. students returning to school after a hiatus and those on academic probation or suspension)

Exploring the World requires a critical lens--school will help you create that lens so that you can truly see the world.

I love school! As a former teacher, I find that school gives me the greatest sense of purpose. I am working on my Masters degree in Special Education. In my free time, I spend as much time with my weenie dogs and playing out-of-doors.

I am part of the A&S Support and Success Group (SSGs):  SSGs support all departments, students and advisors by working on special retention and graduation projects and covering advising availability for vacant major advisor positions while A&S hires and trains new student support professionals.
---
[CURRENTLY VACANT]
Education Specialist  ♦  Transfer Student Recruitment
---
Jorge Montes Rodriguez
Student Recruitment Specialist  ♦  Arts & Sciences Recruitment
ascas@unm.edu
Pronouns: he / him / his

Recruitment Philosophy:  As a recruitment specialist, I find that the most important aspect is to serve as a mentor to students through establishing meaningful connections. College can be a stressful topic to think about and I want to provide all of the necessary resources and information to ensure that students are knowledgeable in making decisions in their higher education trajectory, whether this be graduating from high school or returning to school. I want to ensure that as a first point of contact they feel seen, understood, and acknowledged coming from their unique walk of life and what it means to be supported in higher education endeavors. I want to ensure that prospective students can see themselves as a future lobo where they can find a space to grow academically and individually.  

About me:  I was raised in Albuquerque, NM. I graduated from UNM in 2022 with a Bachelors in Linguistics. I have a passion for languages and the structure of the human communication. Traveling, concerts and laughing until my cheeks and abs are sore are a triumph of my success. In my free time I enjoy spending time outdoors doing things appropriate to the seasons: Hiking, biking, snowboarding, running, camping. I also enjoy painting, drawing, and learning new recopies, making space and time to be creative is important for me.  
---
Work Study Student Employees
Our work study student employees are a valuable part of our team! If you're interested in working with us, our postings will be under Student Jobs on unmjobs.unm.edu.
Past and Current Student Employees

Ali Jurado
she / her / hers / ella
Major: Chicana/o Studies and Spanish
From: Albuquerque, New Mexico
Why UNM?: I chose to come to UNM because it's where I grew up. I've been coming to UNM since I was a child and would sit in on classes my mother would attend when she had no one to look after us. And when I had the opportunity to transfer from CNM I did.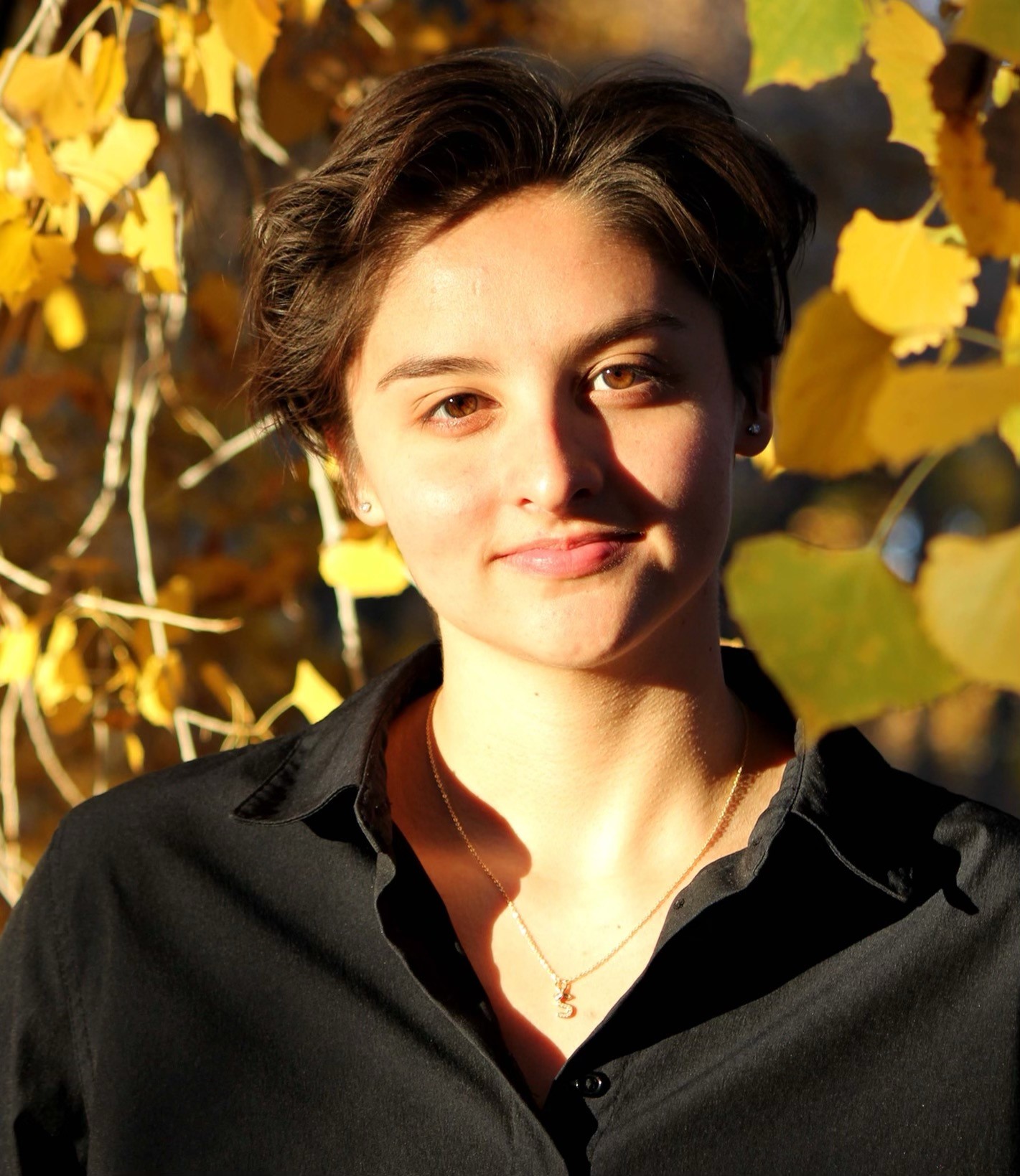 Sydney Bathurst

she / her / hers

Major: Psychology
From: Albuquerque, New Mexico
Why UNM?: I chose to come to UNM because I have grown up in Albuquerque.  UNM gave me the opportunity to grow as an individual while still remaining close to my family.  Some of them attended UNM and I tend to follow in the footsteps of those around me but I have intentions of writing my own story.